Southern Utah's Asphalt
and Pavement Preservation
Contractors
Holbrook Asphalt is Southern Utah's most trusted pavement preservation and asphalt maintenance company.
Since 1999 St. George, Utah has been our headquarters. With over 20 years in the industry, Holbrook Asphalt continues to be a leading innovator in pavement preservation.
We are committed to helping our clients achieve the maximum extension of their asphalt life for every dollar spent. We pride ourselves on our ability to stay on the cutting edge of asphalt maintenance technology and provide knowledge based on experience to help you choose the right treatment for the right surface at the right time.
The Southern Utah office is our Headquarters and serves St. George, Utah, and the surrounding areas, including the rest of Washington County, Mesquite, NV, and Cedar City, Utah.
Stone Cliff is a high-end community in Saint George, Utah. The long-time facilities director that is fondly referred to as a "recovering seal coat user" shares his insights on the performance he's witnessed over the past five years since the community began using HA5 High Density Mineral Bond.
Roy Wennerholm, Road Manager of Kayenta Home Owners Association, gives his insight into why they chose to go with a High Density Mineral Bond (HA5) rather than with a conventional slurry.
Darcy Stewart, the Developer of Sunriver Retirement Community, with 1500 Homes, and 2.5 Million Sq. Ft of Asphalt explains how he came to be associated with Holbrook Asphalt and the quality he has received from them.
Public agencies, school districts and private communities across the country rely on us for asset preservation, including: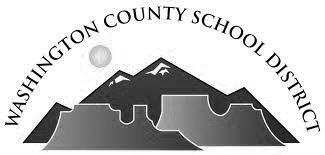 Southern Utah's Pavement Preservation Experts
Extending the life of your asphalt assets is what we do and it's what we're passionate about. With over 20 years of experience, we are proud to partner with some of the largest pavement managing organizations in St. George and the surrounding areas to extend the life of their asphalt assets.
We provide the area's highest quality services by dedicating ourselves to innovation and customer service. Our commitment to using the highest quality products with the most value is why we utilize HA5 High Density Mineral Bond. HA5 was tested for years before it was brought to market and has a strong performance record in Southern Utah.
Unlike traditional seal coats that aren't governed by a uniform standard, HA5 is the only product that meets the rigorous qualifications of the High Density Mineral Bond specification.
We are proud to be the only company in Utah that can deliver the quality and longevity that HA5 has to offer.
HA5 was developed to meet the demand for effective asphalt preservation on residential roadways without the negative side effects of chip seals or slurry seals. Specifically engineered to preserve the native asphalt binder, HA5 is exceptional at preventing oxidative damage. As a result, you will have streets that last longer and cost less to own.
What is HA5
HA5 is arguably the fastest-growing trend in pavement preservation and is used by over 200 public agencies. Meeting the stringent demands of a High Density Mineral Bond, HA5 is uniquely emulsified with a near-neutral charge that is able to hold a unique blend of fine aggregates. Limiting oxidative damage from moisture is fundamental to HA5's preservation qualities. But just as critical to the prevention of oxidative damage from moisture is preventing oxidative damage from Ultraviolet (UV) radiation. HA5 combats oxidation from UV by including limited amounts of specific polymers to reflect damaging UV rays.
HA5 features include:
A specialized, non-ionic emulsion specifically engineered to carry mineral types that are not compatible with anionic and cationic emulsions.
A blend of ultra-dense, angular-shaped fine aggregates formerly unavailable in a thin surface treatment.
A combination of specific polymers that combat oxidation by deflecting Ultra-Violet Rays.
The former head of pavement materials at the country's largest state DOT, published research findings that identified pavements with HA5 High Density Mineral Bond installed had a 67% delay in the age-hardening of the asphalt. Keeping asphalt flexible prolongs the useful life of the pavement and reduces cracking resulting from pavements becoming brittle.


HOW HA5 IMPACTS ASPHALT AGING

"Using conventional as well as leading-edge testing methods to identify the age hardening of the asphalt binders, researchers have identified a 67% delay in the age hardening of the asphalt binder with HA5 installed as a pavement preservation strategy. This ability to reduce flexibility loss supports an in-field case study where after just a four-year period a side-by-side comparison identified cracking to be reduced by nearly 9 times with HA5 installed."
HA5 High Density Mineral Bond provides cost-effective, long-lasting extension of pavement life while also achieving a high public acceptance level. Legacy asphalt emulsion solutions like Seal Coats and Fog Seals are sometimes used to enhance the aesthetic appeal of asphalt, but these treatment types typically last between 18 months and 3 years and provide little protection against the factors that cause asphalt to deteriorate, namely oxidation caused by UV and Water intrusion. Unlike seal coats (which aren't governed by a uniform standard), HA5 meets the strict criteria to be considered a High Density Mineral Bond.
HA5's ability to stand up to the elements that cause asphalt to age is backed by research. In 2020, an evaluation was completed by performing a side-by-side comparison of HA5 with other surface treatments. The research was conducted on a section of asphalt where a commercially available polymer-enhanced asphalt emulsion was installed within a week of an adjoining HA5 installation.
The original paving of both sections was done as one project nine years before the side-by-side maintenance treatments were installed.
Each of the treated sections had multiple crack samples taken. The HA5 treated section had sample areas examined that calculated to an average .007 of the surface experiencing cracking and the polymer enhanced asphalt emulsion sampled road surface was found to have .06 of the area with cracking. That's an astounding 857% more cracking in the non-HA5 treated pavement compared to the road having had HA5 installed.
Owners and managers responsible for asphalt roads and parking surfaces realize a significant reduction in pavement lifecycle costs with HA5 due to the asset preservation qualities and durability of the installations. In use by public agencies nationwide, it is also the choice for school districts, religious organizations, medical providers, and various business types for asset preservation.